Are you one of those parents who feel like they're organising at least one kids' party at any given time?
Don't get us wrong, planning for a child's party is so much fun! But it often can be stressful and tricky to gauge exactly what will keep everyone happy.
Parents, kids, and friends alike.
Arranging an in-house party can take the pressure off. But you're often left thinking up what kids' party ideas to do at home. That's why we're sharing our top tips for success when it comes to throwing an awesome kids' party.
Want to know our secrets? Then keep on reading.👇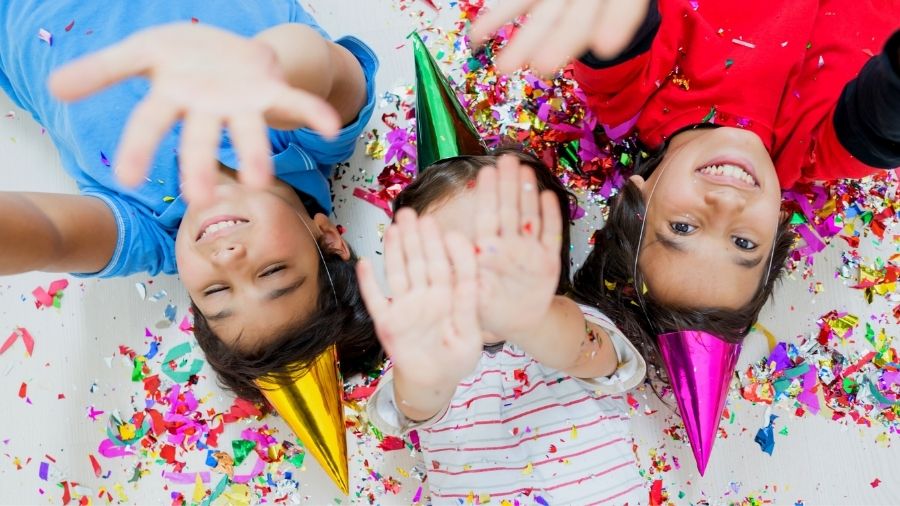 1. Think of Your Budget
This one may seem obvious, but budget is often the first thing on your mind when thinking about kids' party ideas at home.
There are SO many things to consider.
What food do you want to serve?
What kind of activities are you running?
How big is the birthday cake going to be?
If you plan in advance and stick to it, you'll be amazed by the amount of money you save.
Make sure to keep a list of what you spend and don't go over your pre-set budget. Meaning both your child and YOU can enjoy the day without any money worries.
2. Set a Theme
To think like your child, talk to your child.
What do they love?
What's their favourite activity?
Which movie can they not get enough of?
Often, when thinking of kids' party ideas, your child and their friends will be going through a stage of obsession for the same character or toy at the same time. Which makes it a win-win situation for everybody.
Top tip: Look for inspiration on platforms like Pinterest. It's a goldmine to gather kids' party ideas at home.
3. Cater to Their Needs
Now, you might be thinking, "catering for a kids' party isn't rocket science"...
But it IS essential.
If it's a kids' party at home, keep it simple with a selection of sandwiches or party foods. Use biscuit cutters to make fun shapes or create a DIY sandwich buffet so your little guests can choose what they like.
Don't forget to ask the other parents if their little ones have any allergies.
And keep the adults in mind too with a selection of snacks they'll love.
4. Keep Them Entertained
I don't know about you, but in our opinion, the MOST important element of the party is the atmosphere.
It should be fun, welcoming, and full of positive energy. How about including party games that can include everyone?
Pass the parcel
Musical statues
Scavenger hunts
If you're thinking about hiring a professional entertainer, make sure you book early to avoid disappointment.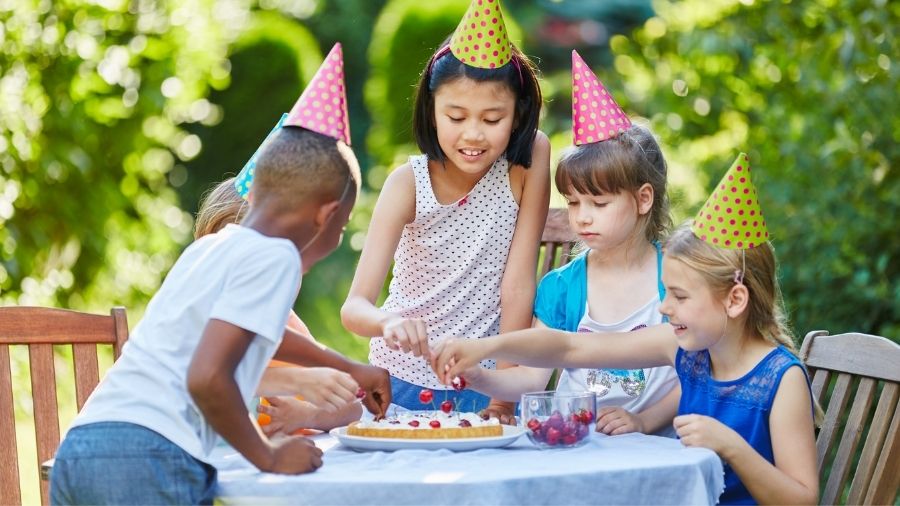 5. Hire Professional Help
We KNOW what it's like to arrange a kids' party!

And sometimes a little helping hand is needed. Whether it's to arrange the buffet, put together the party bags, or help to entertain the little ones. Lisa's Staffing Solutions can provide you with qualified and experienced staff for any Melbourne-based family who needs it.
All our staff are carefully selected, thoroughly screened, police checked, and working with children checked so you can be sure your children are in the safest hands possible.
We hope this blog has given you some kids' party ideas you can recreate at home, to throw your next party with confidence!
If you're interested in hiring professional help for your special day in Melbourne, check out our fees and services page here.
Which tips will you be implementing at your next kids' party?